If it's on the Market, It's on…1LouisianaHomes.com Any Home…Any Time! This is the Premier website for ALL Real Estate on the Market for Monroe LA, West Monroe LA, Ouachita Parish and the surrounding Area. All Information updated Daily!
---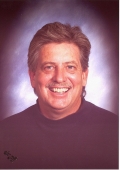 About Hubert Yeldell
What can one say?…Ouachita Parish is Alive… No matter where your passions lie…you'll find a way to indulge them in Ouachita Parish and the surrounding Areas…Join us for one of our famous celebrations, such as The Krewe of Janis Mardi Gras, all kinds of hunting and fishing or just paddle down a tranquil waterway. Pull your partner to the dance floor and enjoy our rich music heritage, or dig into some of the country's most delicious foods. There are so many things to do in Ouachita Parish and the surrounding Area. There's no denying the "Laissez les bons temps rouler" (Let the Good Times Roll) here year-round…..
From a Business standpoint….I am enthusiastic, aggressive, and intelligent…As a long time Realtor in Ouachita Parish with over 23 years of experience…I understand the Market and the people in Ouachita Parish…My Clients appreciate my ability to utilize technology to Market their Homes, and work efficiently…My Positive Attitude coupled with my love for Ouachita Parish is what makes me a Success in the Market…
I invite you to have a conversation with me to understand my dedication and knowledge as a Full-Service Realtor….Whether I 'm representing you as a Buyer or a Seller….I will get You RESULTS….
Best Short Quote to describe My Personality… I'm Easy!…I'm Easy like a Sunday Morning!…
My Philosophy for helping others through Life… I'm about Empowering and Energizing My Friends through Kindness…Happiness…Laughter and ♫ Music ♫…..:)
My Life…I AM THANKFUL….To Live is the rarest thing in the world. I am here by grace, by faith, by my inner strength, my higher spirit that guides me, the source of all the power unseen but ever so apparent in my life…My life is good. ..My journey has taken me on a new awareness totally different than I thought. But it starts with me first. Hopefully I can leave my mark in this world and make a positive difference that continues on…….:))
I really enjoy the Real Estate Profession because it is different every day. It is all about Building Relationships, Solving Problems and having FUN. Once You get to know me…You'll see I place high importance on having FUN!… To Learn more about me on a Personal Basis….
Go to my Facebook Page:

hubert.yeldell@facebook.com

… Don't forget to "Friend" me…I love New Friends….:))
Check out DJ Raven (aka Hubert Yeldell)… Great Classic Rock Music
A Gift for YOU…FREE MP3 Music Downloads….Click here
Hubert Yeldell, Broker Sales Consultant
Licensed by the Louisiana Real Estate Commission
(318) 381-3814
hyeldell@1louisianahomes.com
Coldwell Banker Group One Realty
2120 Cypress St.
West Monroe, LA 71291
Office (318) 362-0007
*Each Office is Independently
Owned and Operated